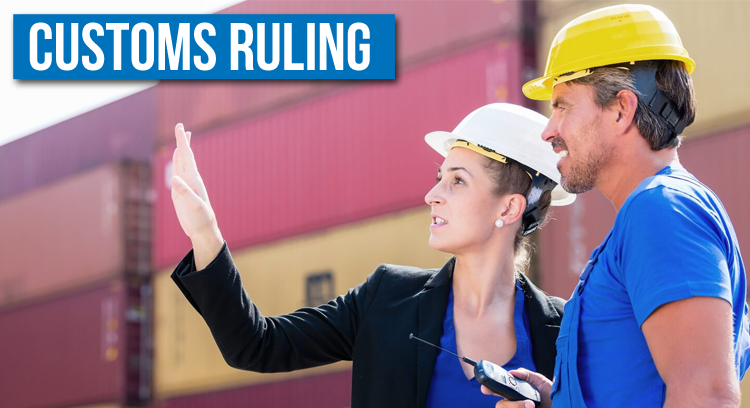 If you're fairly new to the shipping industry or have been researching the topic recently, you're likely to hear about customs ruling quite often but not many people actually know what this term means. However, there's no need to panic because today we're going to take you through the basics as well as showing what your Customs broker really does when working with you.
Customs Ruling – Within the industry, there are certain regulations set by the US Customs and Border Protection (CBP) and these are labelled as 'Customs ruling'. Essentially, they include a whole range of regulations relating to the industry including United States tariff classification, valuation, and marking. Whenever an importer or exporter trades merchandise to/from the US, the CBP may issue certain rulings whether it's an individual or a business. In some cases, they can even be given to any attorneys who are acting on behalf of the individual or business entity.
Currently, a special division of the CBP's Office of International Trade is in charge of writing the rulings; Regulations and Rulings (R&R). However, this is broken down yet again and R&R have a department, the National Commodity Specialist Division (NCSD), who also contribute to certain rulings.
Over the years, these regulations have changed regularly to keep up with the times and they're still reviewed frequently today. If you want to view these, they're available for no charge on the CBP website CROSS (Customs Rulings Online Search System).
Role of the Customs Broker – Once again, this is a term that we use often but not everyone knows what their Customs broker does on a day-to-day basis. First and foremost, they work independently and as an impartial service regardless of whether it's an individual, corporation, or association. In order to do what they do, each individual must obtain the correct license before then being regulated by Customs. Once all the official paperwork has been sorted, they are able to assist with all transactions (exports and imports) to ensure all the appropriate regulations are being followed.
Read: Top 10 Commodities Imported/Exported in the US: 2017 VS 2006
For beginners in the market and even the more experienced figures, the same question seems to arise; 'why can't I do this myself?'. Although this sounds fair at first, the process of filing an entry is actually extremely complex. According to the regulations, brokers aren't allowed to be specifically employed for entering goods thus making a third-party representative important to this process too. For the larger businesses, they tend to have a whole team of in-house licensed brokers because they can't afford to spend their valuable time on these simple matters.
Furthermore, Customs brokers spend every day surrounded by Customs regulations which means their account of what you need to adhere to can be trusted. As we said, they aren't tied to any specific body and they aren't employed by Customs themselves which is also important to remember.
Therefore, it's fair to say that Customs brokers are a fountain of knowledge for all things relating to Customs rulings for all shipping companies. Ultimately, they will know all about valuations, tariffs, restrictions, and what you need to do to avoid running into trouble in the coming weeks and months.
With over one thousand people taking the Customs broker exam each and every year, the pass rate is thought to be between 5-10% which perhaps shows the standard they have to show before operating within the industry!