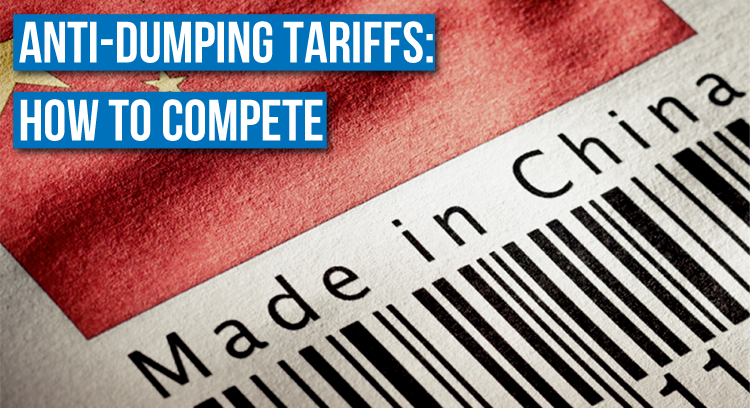 For many years, we've all known how important Chinese products have been within society. For a long time, they enabled the US citizens to have a choice in terms of pricing even with the small sacrifice or perhaps a question mark over quality. However, Chinese imports have grown more and more common to the point where it's now threatening thousands of US businesses.
If we dig deeper into the heart of the issue, we see that the US trade deficit with China is now over $300 billion per year. Essentially, this means we import $300 billion more than we export and this is with China alone. In 2016, we imported $463 billion worth of goods from China and this is causing huge issues for all US manufacturers.
Why? – If the imported products were similar to those of the US, we wouldn't have an issue but a fair playing field. Instead, we have what we call 'dumping' which is where products are thrown onto the market at a suspiciously low price. Typically, Chinese manufacturers are able to produce their goods at a much lower cost because there aren't as many regulations on production and labor. Therefore, they send products by the boatload to the US whilst retaining this small price. Suddenly, US citizens are faced with an opportunity to save money by going with Chinese products and this pushes US manufacturers from the market.
Will it Continue? – In short, things are already changing for these imports and support is now arriving for US companies. As of 2016, the tariff on Chinese imports of cold rolled steel increased from 266% to a whopping 522%. In what's known as an 'anti-dumping' regulation, this tariff increases the price of these goods to the importing countries and thus attempts to stamp out the unfair competition. At their very essence, anti-dumping regulations are in place to bring cheap imports up to the pricing of US products to create fair competition for all involved.
Stainless Steel Sinks – When looking for examples, it doesn't take long before you come across stainless steel sinks. Based in Illinois, Elkay Manufacturing has been in business for nearly 100 years yet was under more pressure in 2012 than ever before because of cheap Chinese imports. Whilst the US company were doing all they could to offer a competitive service, they felt that Chinese companies were selling at levels that were simply 'unfair'.
In 2012, the US government decided to increase the anti-dumping tariffs for stainless steel sinks from 54% to 77% and this has allowed Elkay Manufacturing breathing space for the time being. Therefore, we can see that steps are being taken to prevent Chinese companies from taking advantage of their low production costs. In addition to the US, the UK and EU have also been tough with their anti-dumping tariffs in recent times so it is helping home-grown manufacturers but there is certainly more work still to be done.
In recent years, key political figures in the US have stepped forward to support the key relationship we have with China. However, they've also said that changes are coming and US manufacturers will be supported with new tariffs. If a level playing field is created and consumers still choose Chinese products (as we have seen before), then this is due to customer choice rather than simply going for the cheapest item. By creating a fair grounding, consumers will choose on quality, customer service, and delivery rather than price alone.